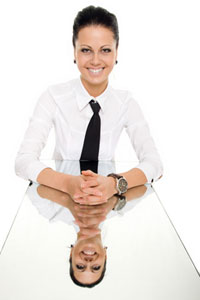 It's possible that when you think of brand, what comes to mind is a company's logo or an image that represents them. You may also think of a particular tag line.
For example, if you heard me say, "Just Do It," Nike would instantly pop into your mind. Or, if I said, "The Ultimate Driving Machine," you'll likely think of a BMW commercial.
As it relates to your business, your logo and your tagline do play an important role, however the most important part of your brand is actually YOU. Your brand has to be reflective of who you are and the services and products that you offer.
So, what are you known for? Why do clients come to you? How do you make a difference in their lives? This is the key!     Read more about Want More Clients? "BE" Your Brand!