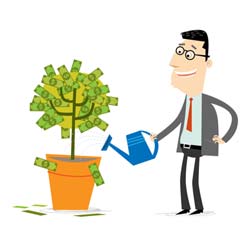 Networking. Love it or not, when done correctly, it's one of the easiest and fastest ways to attract ideal clients and increase your revenue.
Entrepreneurs who don't enjoy networking often feel that way because they have convinced themselves that they aren't good at it. Another common reason for resisting in-person networking is that some haven't enjoyed the results they expected.
Being effective at networking is certainly an acquirable skill. If it's not one you currently possess, rest assured you can learn it with ease. If you happen to be great at networking, you'll be happy to know that with a bit of ongoing effort you'll continue to connect with ideal prospects and close more business.
So how does one go about using networking opportunities to create opportunities and attract ideal clients?  Following are seven simple tips that will put you on the fast track to success: Read more about Network Your Way to a More Profitable Business