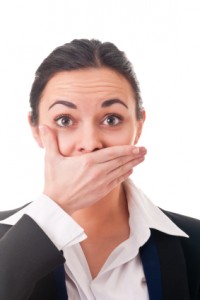 Partnerships are a powerful tool to grow your business. The right partnership will give your business a shot in the arm. You'll get fresh ideas, a new audience and maybe, depending on the type of partnership, a new product.
However, there are some right ways and wrong ways to find a partner for your small business goals. These are the most common mistakes entrepreneurs make when looking for partners. Learn how to avoid them and take advantage of this powerful opportunity to partner with others.
1. Thinking about your own needs first.
Too many entrepreneurs think about what they need rather than what they can offer their partner. Your potential partners want value from you – not to be "sold". Before you reach out to a potential partner, get crystal clear about what's in it for THEM.
Are you an established expert? Do you have a responsive list? Can you introduce them to a new audience segment? Do you have expertise in an area they don't? What need do they have that you can fill?
Your goal is to create an opportunity for both partners to get value from the relationship. Don't even think about contacting a potential partner until you can easily and succinctly convey your value. Read more about Looking To Create Profitable Partnership? Don't Make These Mistakes!