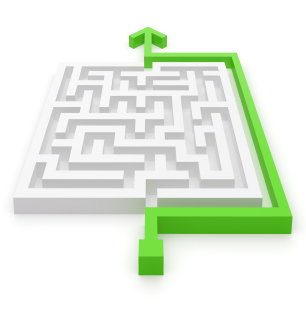 Many entrepreneurs reach out to me for help because they have hit a wall and finally got sick of their perpetual state of overwhelm.
Have you ever found yourself trying to figure out which way is up? Or perhaps you've been completely confused about what steps to take to grow your business?
Remember that success in business (and marketing) follow a very simple method. Identify a problem and then offer a solution.
Your ideal prospects have problems (or a compelling desire) and your business provides the solutions to those problem (or helps them create their desired result).
So that you can re-focus your efforts on this simple formula, let's address the problems that are holding you back:      Read more about 3 Easy Ways to Simplify Your Marketing Efforts