You've likely heard me say, "marketing is simply a matter of sharing solutions with people who are already looking for them." To get the results you're looking for (more clients, more income, more visibility, etc.) you must also market consistently.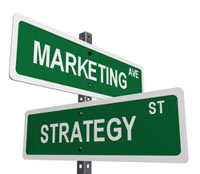 I understand that it can be overwhelming trying to figure out what to do to grow your business and keeping to a schedule in actually getting the work done. However, there are a few tricks that will help you.
For a quick dose of clarity, review your business activity over the past 6-12 months, which will give you a clear picture of what's working and not working in your business.
As you review your client list you'll want to ask yourself: Read more about A Simple Analysis That Defeats Marketing Paralysis – Part 3 of 3