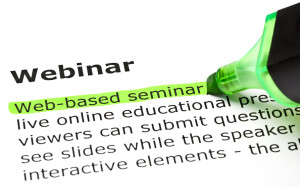 If you've never created a webinar before, the thought of webinar marketing can be really intimidating. You're probably wondering…
How will I work out the technical aspects of holding a webinar?
How do I give people access to the webinar?
What platform should I use for hosting the webinar?
What should the webinar be about, anyway?
How do I get people to attend my webinar?
Don't worry! While webinars are certainly more technically involved than other types of content marketing, once you get the first one under your belt you'll be off to the races.
Here are five easy steps to creating and marketing your very first webinar: Read more about Webinar Marketing for Newbies: 5 Steps To Creating and Marketing Your First Webinar