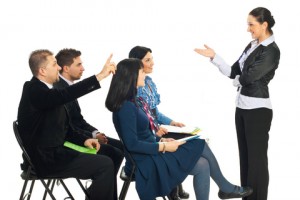 You might think that only large organizations host educational events.
But according to a recent study I read, more than 40 percent of small businesses hold events. Of those small business that hold events, seminars and classes account for the highest percentage of events held.
What's the appeal?
From florists hosting floral arrangement classes to accountants holding tax preparation seminars, educational events give your small business the opportunity to highlight your expertise. More importantly, it gives you the chance to meet customers or potential customers face-to-face, and make new connections to help grow your business.
Here are 5 tips to consider as you prepare to add live events to your marketing mix: Read more about How to Reach, Teach and Profit By Hosting Educational Events