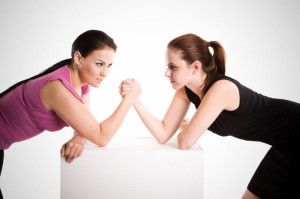 Getting a straight answer when it comes to email marketing can feel like to trying to solicit tax advice from a four year-old. How the heck are you supposed to know who's wrong, who's right, what works, and what doesn't when it comes to your email marketing?
If you take a quick look online, you'll quickly stumble upon expert debates on the topic. One marketing guru swears by long emails packed with information, while another insists upon "short and sweet" emails to increase conversions.
Still other marketing experts debate about media – whether or not to include photos and videos in your email marketing, whether you should send plain text or HTML emails, and so on.
Here are a few of the biggest debates in email marketing today, and which side of the fence you should fall on when it comes to marketing your business via email. Read more about 3 Email Marketing Debates Even Top Marketers Can't Agree On