Events
FREE LIVE Webinar – "How to Finish What You Start and Achieve Your Goals!"
Goals. Resolutions. Ideas. Projects.
Whatever you call them, you have a list of things you'd like to tackle to grow your business and achieve your goals.
Especially right now so you can get your year off to a great start.
Unfortunately, staying focused, sitting in your chair and actually doing the necessary work, is easier said than done.
I get that. So, I want to help you out!
This is how you finish what you start:
===> http://smartsimplemarketing.com/finish-what-you-start/

See you in a few,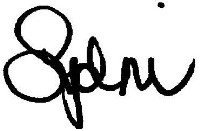 P.S. Despite whatever struggles you've had in the past with procrastinating or getting distracted, being productive is an entirely learnable skill. Let me show you.

This is how you finish what you start