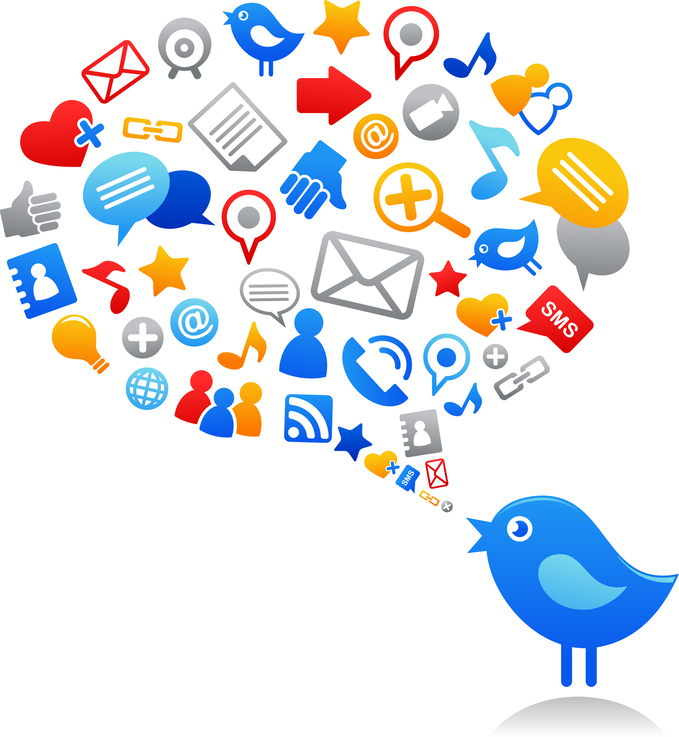 Do you have a love / hate relationship with social media?
You love how fun and easy it is to connect with family and friends. You have fun discovering and sharing new brands.
But when it comes using social media to market your business, you struggle to figure out how to get paying customers and real results.
Here are 5 proven tips to help you get a return on the time and effort you spend on social media marketing:     
1. Completely fill out your profiles – You never get a 2nd chance to make a first impression. 

When a person stops by your profile, make sure they are greeted by a polished, professional and COMPLETE picture of what your business is about.
This includes at least a high-quality headshot or cover photo, a one-sentence statement about what you do and who you serve and link to your website.
2. Choose the right platform for YOUR business – Yes it's true there are billions of people with accounts on Facebook.
But, that doesn't mean you need to focus your time and energy there.
For example, if you are targeting other business owners, you might find that you get better results focusing your efforts on LinkedIn.
If you sell a physical product, Pinterest and Instagram are awesome platforms to showcase your wears. 

Don't get caught up in creating your social media strategy based on "what everyone else is doing" (remember what your Mom told you about that!)
Instead, choose where you focus the majority of your resources on the platform(s) where you are most likely to connect with YOUR ideal customer.
3. Publish high-quality content consistently – No matter which social media platform you choose to focus your attention on, you're guaranteed to NOT get results if you post once in a while when you happen to remember.
Create a simple editorial calendar for yourself that gives you direction on what you'll post each day and stick to it!
Social media marketing isn't a "one-and-done" strategy – it's consistency over time that's going to yield results. Even if you're short on time, you can get great results in just a few minutes a day.
4. Remember your purpose – Your goal isn't to arbitrarily collect thousands of fans, followers or connections.

 Your goal is to get customers! To get customers you have to show your prospects how you can solve their problems.
That said, instead of always sending your social media connections to your website, send them to a landing page, where they can exchange their name and email address in exchange for a PSG (Problem Solving Gift) you've created, such as a checklist, a video series or a resource guide.
Capturing the email address of your social media friend allows you to stay in touch and develop a relationship that can convert to a sale. You can do this with a series of automated emails (aka autoresponders and/or an email newsletter.)
5. Track your progress – You won't know what's working and what's not if you don't keep track! 

Set quarterly goals for social media campaigns and regularly check your stats to see how you're measuring up. Facebook, Twitter and Pinterest give great stats on your activity:
Aside from telling you how many people visited your profile within the last week, LinkedIn currently only statistics for your Company Page:
You can also track your analytics using tools like:
You can obtain real results with social media marketing. The key is to determine the right activity for your business.
If your target market or strategic partners are not active on a particular platform, don't waste your time there. Implement the social media strategy that will give you the greatest return on your investment of time.
Track and measure your results. Avoid what doesn't work and duplicate your successes.
Want more tips on how to succeed with social media? Join us for our upcoming Master Class… It's FREE!