After weeks of anticipation, you've finally heard the good news!
You've been accepted as an event speaker.
But now that the dust has settled and the initial excitement has passed, you're left with the question, "Now, what do I do?" Then, the panic sets in — you're breaking out in a cold sweat; your mouth is dry, and you can feel your heart thumping in your chest. 
Did you just sign up to do something you're not ready for?
Sure, the organizers sent you all the paperwork outlining what they need from you. But how do you even start preparing to make sure you hit the mark? 
It's perfectly normal to feel a little overwhelmed after you get the gig. The good news is that taking action can help you overcome this initial panic and prepare to dazzle your audience. 
Here are my best tips on how to proceed in the days following your acceptance so you can prepare to be an unforgettable guest speaker:
1: Start With Your Outline 
Your outline was one reason you were invited to contribute to the event. Build your story based on the points you outlined in your pitch. Storytelling, when done well, is an incredibly powerful way to engage and educate your audience. Go back to the points in your original outline and explore how you can expand on them.
Ask questions like:
How can I explain each point for the audience to understand?

What specific studies, stats, and examples can I use to support my main points?

How can I weave in my personal experiences to relate to my audience?
Keeping your audience in mind and thoughtfully combining these elements of your talk will transform your presentation into a coherent story that will intrigue and engage your audience.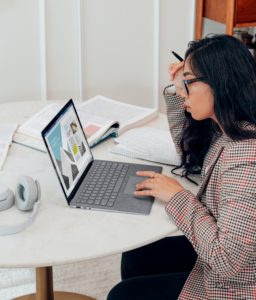 2: Ask for Feedback
It's easy to get tunnel vision when you focus on something for too long. If you're the only one working on the speech or presentation, you might end up with a very narrow perspective. So it's a good idea to look at it from different angles, especially as you may be delivering your content to a diverse audience.
Invite one or more trusted colleagues or mentors to look at your presentation before you finalize it. They might have some new and intriguing input based on fresh perspectives and varying opinions. Plus, they can help point out the things that you missed or can improve on.
3: Good Event Speakers Practice
One key to being an effective, memorable speaker is to know the topic inside out so you can flawlessly present it and answer most questions about it. For that, you need to invest time in thoroughly preparing to deliver your presentation. Simply memorizing it won't do. You need to practice it so you can remember all the details and how to present them.
In the days and weeks leading up to the event, schedule time on your calendar to practice daily, if possible. 
4: Include Graphics and Interactive Elements
Even the most interesting topic can result in a boring delivery if you don't engage your audience. That's why you need to "spice up" your talk a bit with other media and interactive elements. At the same time, this can be a bit intimidating unless you use elements that you're comfortable with.
Luckily, some tools make it easy to integrate additional media elements into your virtual presentations. For instance, Canva will let you quickly create attractive and professional graphics to visualize your points and ideas. You could also animate them using a tool like Powtoon.
If you use PowerPoint to build your presentation, you can even include slides with quizzes and games if you want to make it more interactive. Tools like PollsEverywhere or Slido make it easy to collect real-time feedback during your talk. This is a great way to keep your audience tuned in. 
What's even more important is giving the audience the ability to communicate with moderators or speakers so key points won't leave people hanging with unanswered questions. Give them an opening by creating natural breaks. At virtual events, audience members can message the moderators privately so they can remain anonymous and not hesitate to ask questions.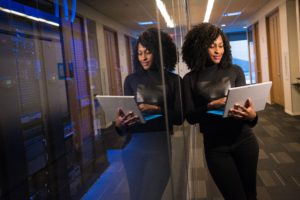 5: Plan to Refine Every Detail
Next, it's time to perfect your presentation. At this point, polish every detail. Record it to refine how you look and move on-screen. This is particularly important if you're speaking at a virtual event.
Since only your upper body will be visible during the presentation, your eyeline is critical. Recording while standing is often more comfortable than sitting and allows you to infuse more energy into your delivery. Position the camera at just the right height so that you appear to be making eye contact with the viewer.
Don't forget to fine-tune your lighting and your background as well. Opt for a clean and professional-looking background. And make sure your lighting is flattering so the video looks professional and engaging. A ring light works great for this.
Of course, it's still important to critique the recorded presentation, get feedback on it, and make necessary adjustments. Record it several times as you're first learning, and later as you practice and polish.
These essential tips will help you prepare as you take the first steps to become an inspiring event speaker. Remember to build a compelling story, get feedback from peers, and thoroughly refine your presentation and you're well on your way. 
Want additional tips on how to be engaging during a virtual presentation? Take a look at 7 Tips to Create a Virtual Presentation that Packs a Punch. Are you still trying to convince yourself to speak at events? Discover all the rewards by reading 6 Reasons Why Women Professionals Should Pursue Speaking Events.