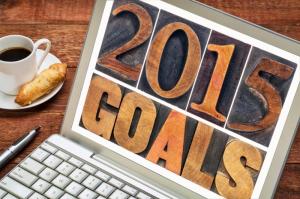 Why do so many small business owners set goals and fail to accomplish them?
As we've seen in Part 1 and Part 2 of our goal-setting series, one of the biggest reasons for failure has to do with setting goals that are simply too big.
Instead of declaring what you'd like to achieve in 2015 over the course of 12 months, it's much more effective to break up goals into manageable 90-day cycles.
Once you've set 90-day goals as recommended in Part 1, and broken those goals down into manageable action steps as recommended in Part 2, the next step is monitoring your results.
In Part 3 of our goal-setting series, we'll show you the most effective ways to track and measure your results to ensure you're well on your way to achieving everything you're dreaming of for a great 2015. Read more about Goal Setting That Actually Works: How To Achieve More in 2015 (Part 3)