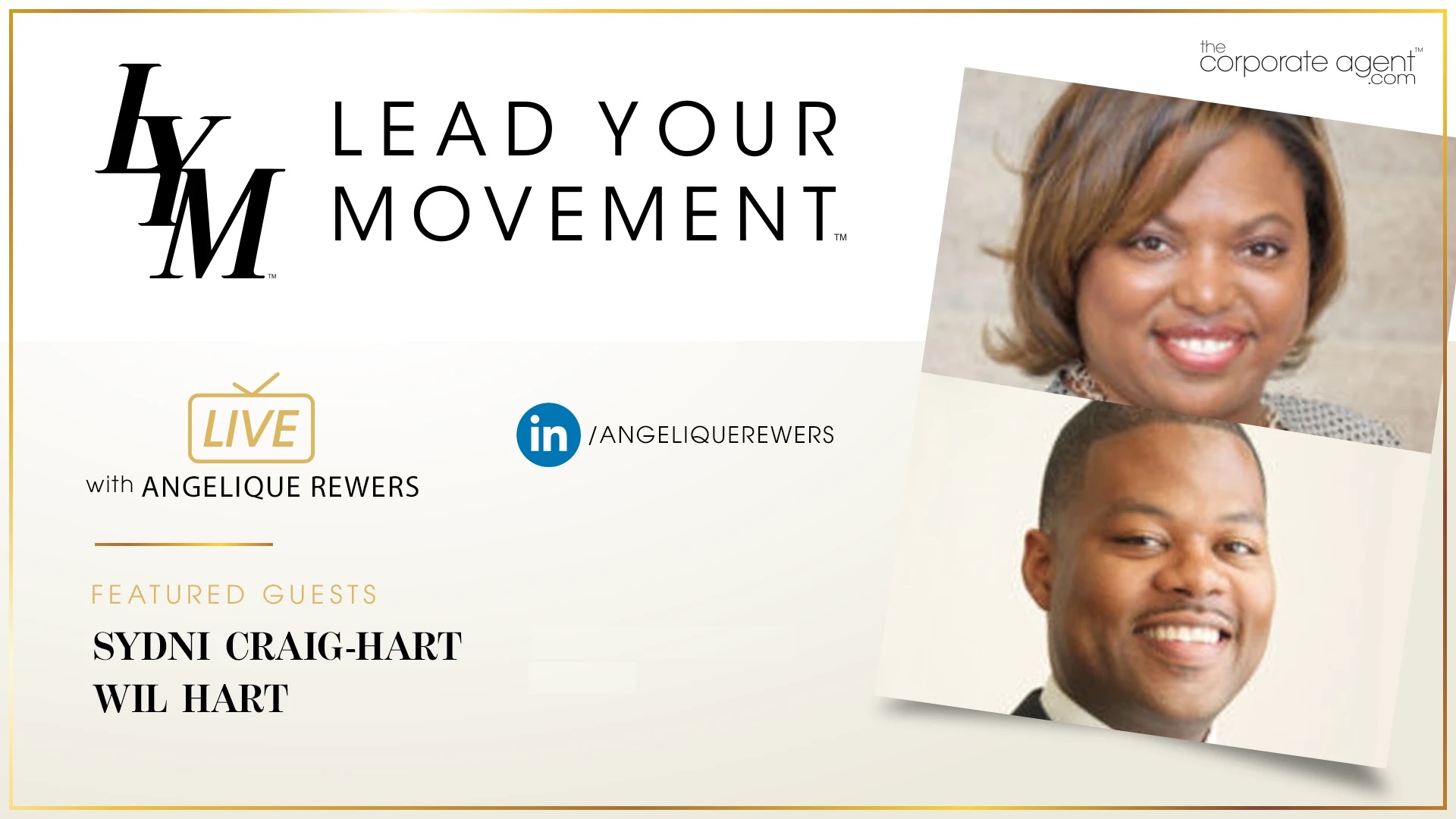 Diversity in Silicon Valley – How Small Business Get Hired By Big Brands
[To see the full broadcast, play this video]
How Small Businesses Create Customer-Centric, Multicultural Marketing Messages and Work with Big Brands
Our world is becoming increasingly diverse.
Now, it is essential to build business success by connecting to individuals and businesses of all sizes with messages that are…
Authentic… Empathetic… Customer-centric.
It sounds simple, but the slightest hint of insincerity can bring a campaign, corporate reputation, or a revenue stream to a burning crash.
In a previous article, 5 Big Brands That Got Multicultural Marketing Wrong we highlighted Pepsi's crash. In the ad, super-model Kendall Jenner brings about peace at a social justice protest by presenting a stern-faced police officer with a soda.
Black Americans and socially-aware millennials were insulted because it appeared the brand was making light of systemic racism and injustice. The backlash was so severe that the company publicly apologized and took down the ad within 24 hours of its release.
Despite acknowledging the error, as of 2018, Pepsi had not yet fully recovered from the backlash. Millennials' purchasing considerations were at the lowest level in three years according to YouGov BrandIndex.
Today, more than ever, your message matters.
As the co-founders of Smart Simple Marketing (SSM), Sydni Craig-Hart and I were honored to participate in Angelique Rewers' Lead Your Movement podcast. SSM is the go-to firm that the biggest brands in Silicon Valley, the global tech world, and beyond turn to when they want to increase market share and drive engagement with small, minority-owned and women-owned businesses.
Angelique, our long-time mentor, and friend is the CEO of The Corporate Agent, which teaches entrepreneurs how to win high-dollar corporate clients and is also the driving force behind Lead Your Movement the podcast that features conversations and insider strategies with business leaders and entrepreneurs who are leading real change in the world.
Our conversation for Lead Your Movement explored how small businesses can succeed by defining strategies for expanding their reach to a broader, more diverse customer base and finding ways to work with large companies. This article is taken from the Lead Your Movement conversation about Diversity in Silicon Valley and shares the primary points and actionable steps that corporations can take to be more inclusive.
Why Corporations Should Care About Reaching Diverse Customers 
Earlier, we noted that the U.S. is becoming a more diverse nation with the number of minority-owned businesses steadily increasing. The U.S. Senate Committee on Minority-Owned Businesses states that during the last 10 years, more than 50 percent of new businesses were minority enterprises. These businesses account for annual sales of nearly $700 billion and provide 4.7 million jobs to the economy.
Further, part-time entrepreneurs, called "sidepreneurs" by the American Express' 2019 State of Women-Owned Businesses Report, particularly minorities and females, are out-pacing other entrepreneurs. Their business growth between 2014 and 2019 was 65 percent compared to 32 percent for non-minority, non-female owned businesses. This makes female and minority business owners an economic force in the U.S. marketplace.
Whether you are a business-to-business brand or not, your product or service touches an incredibly diverse population. To remain viable and capture a portion of the dollars generated by minorities and women, address your audience with authentic messages that create long-term value. If brand loyalty is established, business success can last and be passed on.
Small business legacies
Business owners beget new generations of business owners. Sydni is a fourth-generation entrepreneur and has learned from the many experiences of her entrepreneurial family.
"I literally have seen the legacy of entrepreneurship from my great grandfather, who in the 1950s couldn't get a business loan. So, he crowd-funded a campaign to build his own building," said Sydni. "He invested his own money and built it with his own hands and rented it to people of color so black people could have a safe, affordable place to live."
He passed the spark of entrepreneurship to Sydni's grandmother, who had multiple businesses throughout her life, finally retiring at age 75. Her parents were also entrepreneurs, owning multiple businesses throughout Sydni's upbringing.
Economic buying power
Women-owned and minority-owned businesses are a great source of innovation and opportunities. In spite of the challenges that people of color and women face, their economic buying power is huge.
The 2018 Multicultural Economy Report from the University of Georgia calculates that ethnic minorities have $3.9 trillion in economic buying power. And just as a reminder, minority-owned businesses are responsible for creating millions of jobs.
How Enterprises are Missing the Mark (and the Consequences) 
It's not just about giving a polite nod to diversity; it's about hearing, seeing, and speaking to individuals. Don't be the business that simply checks the box because you have to; you want to be authentic in acknowledging people of varying cultures.
"A lot of times, I'll see imagery or word choices in marketing and instantly think that no diverse group of people looked at it before the campaign was published," Sydni said. She notes that a diverse team doesn't have to include a specific minority, but businesses should have a team that includes people of different generations, cultures, ethnicities, and perspectives to offer opinions.
Without a diverse group of people whose opinions carry weight with executives, your brand will come across as tone-deaf or even racist.
Let's draw on two other examples from the 5 Big Brands That Got Multicultural Marketing Wrong article. The first is the "See Detroit Like We Do" campaign. The ad featured a crowd of mostly white people and an absence of black individuals. The city's population is 80% black. How do you think the average Detroit resident reacted to the ad?
The luxury, Italian brand Dolce & Gabbana alienated the very audience they were targeting in 2018. They released a series of ads in China with a beautiful Asian model "comically" eating traditional Italian foods with chopsticks. The ads were perceived as mocking Asian women, and their Asian-Pacific market shrunk from 25% to 22%.
There is no doubt there is a huge cost to such marketing faux pas — people vote with their dollars. They spend their money on brands that align with their values. If you are not speaking to a diverse audience, you are missing out on market share. When trust is lost, it takes time to recover. On the other hand, you win when you hit your mark, and so do your customers.
Be aware of your own bias
"We all have them… we have to step outside our own biases and admit we need some outside help," Sydni explains, and she offered examples from SSM's many big-brand clients.
Many of the individuals who manage multicultural programs that target small businesses have never owned a business. "When you have only made a living collecting a regular paycheck, you've can't truly understand what it's like to walk in a small business owner's shoes," Sydni says. You don't know the thought process of how they make buying decisions.
The same is true if you are not a person of color or a female – you are missing insight about the market you're targeting, and biases come into play.
A common perception that must be overcome about minority business owners is that a lack of access to mentorship or education doesn't mean a lack of intelligence, drive, or savvy. If you continue to embrace this bias, your communication may appear judgmental rather than inclusive.
How to Move the Needle on Engagement and Lifetime Customer Value
If you want to make a lasting, tangible impact with diverse audiences, always invest in up-leveling your own business. Don't side-step the hard work to engage your audience in a meaningful way by just writing a check to support a social cause and expecting them to do the work on your behalf. Although donations are helpful and give you and your employees reasons to feel good, the impact of donating to a third party doesn't create lasting credibility.
Creating inclusion that's sustainable and resonates with customers requires genuine interest and ongoing investments. Sydni cites Google as an excellent example because the company created a product inclusion team.
Because it starts considering the audience at the product development stage, Google demonstrates just how much it wants its products to resonate with diverse individuals. Google also makes a concerted effort to serve an inclusive audience.
If your business isn't big enough to have a team dedicated to multicultural inclusion, start by getting a few employees involved. Ask them to talk with people — not sell them — talk to them and listen, so they can help your organization understand who they are in an intimate, empathetic way. Know their dreams and what they need. Know their business. Then, simply and organically include their stories in your messages.
Invest in getting to know your customers. It will pay off in a big way by allowing you to create customer-centric marketing and content. When companies know whom they are speaking to, the processes of marketing and content creation become less of a multicultural effort and more an organic part of what they do. That's how you build social equity, trust, and customer value.
Bonus Topic: What's the Key to Working with Big Brands? 
Although the conversation was primarily about diversity, Angelique asked us to reveal our secret to working with big brands. At SSM, we have been fortunate to work with Google, Facebook, Instagram, LinkedIn, Oracle, Verizon, and other global companies to help them create programs to support women-owned and minority-owned businesses. We offered two key pieces of advice for small businesses that want to work with bigger clients.
Big brands are made up of people like you
Tip number one has to do with the intimidation factor of approaching a large business. Years ago, I realized that each department in a large organization is just one of the hundreds of small businesses trying to survive. When you break it down to this size, it's easier to see how your expertise can help.
"They're just people in these companies, like you and me — just talk to them," adds Sydni. "Don't underestimate or minimize your skills. Really own your expertise, own your knowledge, and use your talents to help other people."
She advises small business owners to find opportunities to talk — don't pitch, just talk and have a genuine interest in getting to know decision-makers. As the conversation continues, the dynamic shifts. As the relationship is built on genuine commonalities, it may become clear how to deliver exactly what they need.
Employees in large organizations are too busy to play games — they hope that your business is the solution they're looking for.
I advise business owners to pay attention when talking with someone from a large organization; they will usually tell you exactly what they are looking for. In 2019, I was invited to speak to small business owners during Facebook's 30-city US tour. At the end of each program, a Facebook representative would spell out exactly what each small business owner needed to do to work with them. Take notes and follow up.
This twist allows you to deepen relationships with clients of all sizes 
Small businesses can bring tremendous value to larger organizations, in skills and experience. But there's much more that you, as an owner, can contribute.
Sydni and I like to invite clients to attend professional events as a guest or as a program co-presenter. The presentation will highlight the work that we've done together, but it also deepens the on-going relationship. Recently, Sydni extended an invitation to these partners and clients:
Dave Charest of Constant Contact to present with her at Content Marketing World 2017.
Google and LinkedIn clients to co-present at Content Marketing World 2018. While our clients supported us during the conferences, Sydni was able to return the favor by introducing them to other leaders at the content marketing event.
Lily Doxy of American Express to co-present "Diversity and Inclusion in Procurement: How International Sourcing Makes Your Marketing More Effective" at ProcureCon 2019.
Take Action So Everyone Wins
A great way to create success is to offer value. This is true of your product or service and how you communicate with your clients and prospects. Seeing your audience, understanding who they are, and communicating with them in an authentic way helps them feel comfortable with coming into your world because you've shown them you know their world.
If you want to grow revenue and connect with a more diverse group of customers take these actions:
Invest in your own diversity program. Have your marketing campaigns reviewed by a diverse group of people and listen to their feedback to establish a genuine, empathetic tone. (for Corporations)
Don't give in to biases. Remember, we all have our preconceived notions, and when it comes to a specific population, a lack of access doesn't mean they lack intelligence. (for Corporations)
Keep in mind that departments in large organizations are a lot of small businesses trying to survive. When you break down orgs into smaller entities, it's easy to understand that they truly need your expertise. (for SMBs)
Talk to the people you want to work with inside of corporations — don't pitch them. Create the foundation for a lasting relationship to create meaningful connections and on-going work. (for SMBs)
Listen to potential clients — they may tell you exactly what they're looking for in a new vendor. Then, act on what you've learned. (for SMBs)
Create lasting relationships by inviting businesses to partner with you at events and conferences. (for SMBs)
Developing a marketing plan to bring a larger range of clients to your small business isn't an easy task. But it pays off when you find the right tone to reach clients and generate new business. If you'd like help establishing your plan to reach minority- or women-owned businesses, SSM can help you achieve your goals with an unparalleled level of skill, enthusiasm, and commitment.