Simply click on the picture to watch my video tip for you: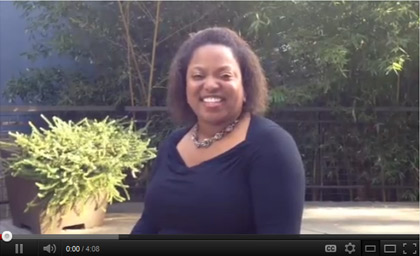 Take Action Notes:
Focus and consistency are keys to your success as an entrepreneur.
You'll get much better results with your marketing when you focus your efforts on ONE target market and ONE ideal client profile.
If you've struggled with choosing a target market consider these points:

With what group of people have you done your best work?
What opportunities are currently available to you?
What kind of clients do you want to fill your practice with?

Keep in mind, your choice isn't forever! Just choose based on the goals you have for your business right NOW (say for the next 30-60 days).
There is no "right" or "wrong" choice. Just pick one and go with it! Remember, focus and consistency is the key to your success.
What target market are you focused on right now in your business? Let me know by leaving a comment below.